We learn a lot about people when we redesign their bathrooms. Sometimes too much!
Like doctors and priests, we swear ourselves to confidentiality — but that doesn't mean we can't share tips on how to design your bathroom to best meet your personal privacy needs.
Privacy issues are central to bathrooms, so we start each major remodeling project by asking several questions:
Will you be using the bathroom together or separately?
Some of our clients like to get ready at the same time every morning. Others prefer to have the bathroom entirely to themselves at all times, with the door shut and locked.
Those bathroom habits affect many aspects of the design, starting with the vanity. Most couples prefer to have two sinks in their master bath, and often double sinks for multiple kids in a hall bath as well. But if they never use the bathroom at the same time, sharing a single sink can allow for more storage and counter space.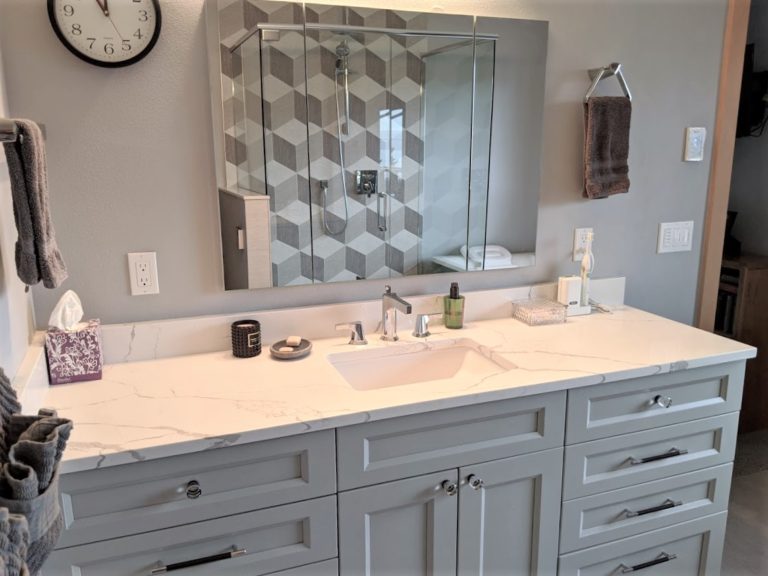 Is it important for you to have complete privacy in the bathroom?
The answer to this question affects features such as the bathroom door and the placement of the toilet and other fixtures.
For example, many people love the look of a barn door, but it's not always a practical solution for a bathroom. A traditional swing door makes more sense for blocking light and sound, and for adding a lock to prevent others from entering. Pocket doors are an in-between solution, offering privacy but not as much sound insulation as a swing door.
Toilet placement can also make a difference in bathroom privacy. While it's convenient to have the toilet right inside the bathroom door, moving it to a back wall provides greater separation from an adjoining bedroom. Likewise, a creative layout can screen toilets, tubs, or showers from prominent view if desired.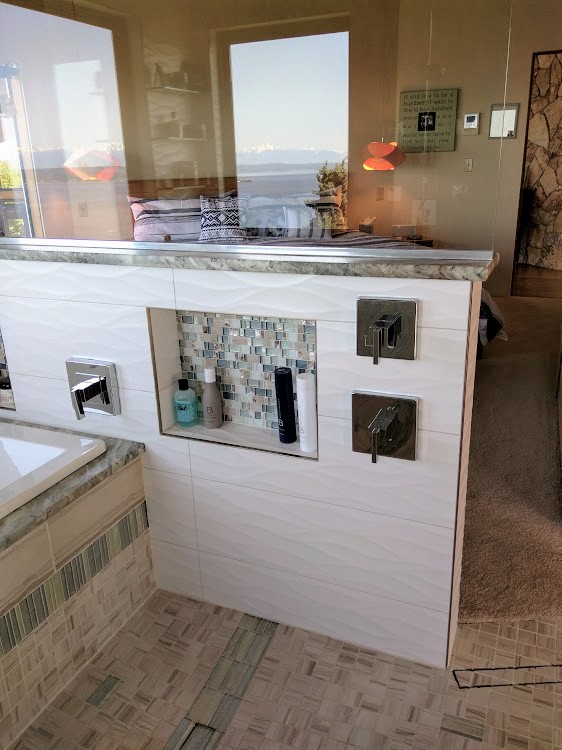 Do you need the toilet in a separate room?
While many people love the extra privacy of an enclosed WC, it's not always necessary — especially if they're already using the bathroom separately from each other. If homeowners are looking for extra space in a bathroom, eliminating the walls and door surrounding the toilet can free up valuable square footage.
Do you need to block views of neighboring houses?
Bathroom windows are wonderful for natural light, but no so wonderful for privacy from neighbors. Sometimes the solution is a simple window covering, such as shutters or blinds. Patterned or opaque glass is another way to provide both privacy and a decorative element.